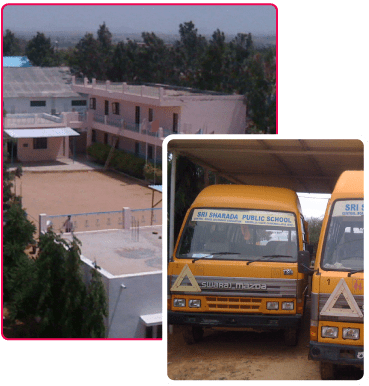 Sri Sharada Public School
Affiliated to CBSE
Sri Sharada Public School aims at providing contemporary knowledge and skills to children through Creative and innovative methods that will stimulate thinking, motivation and provide guidance.
Achieve academic excellence through a foundation of conceptual learning.
Develop into welt-rounded personalities, equipped to face future challenges, competition and opportunities in the global context.
Respond to their society, peers and professional colleagues in a responsible manner.
Develop a value based ability for making appropriate judgements and choices in life.